Yes, Virginia, there are still brick-and-mortars. Even with the massive boom in e-commerce, you still can't eat a nice meal or wash your car online.
Of course you know this, despite what you read in the Business section. There are many buying experiences consumers can't get online, and there is much to be gained by walking into a retail environment.
Still, many local shoppers rely on the web to find the right store or office to make a purchase. According to Junto, 72% of consumers who perform a local search visit a store within 5 miles of their current location. Seventy-eight percent of location-based mobile searches result in an offline purchase. 
Often times, Google map results will only display locations within five miles of a search.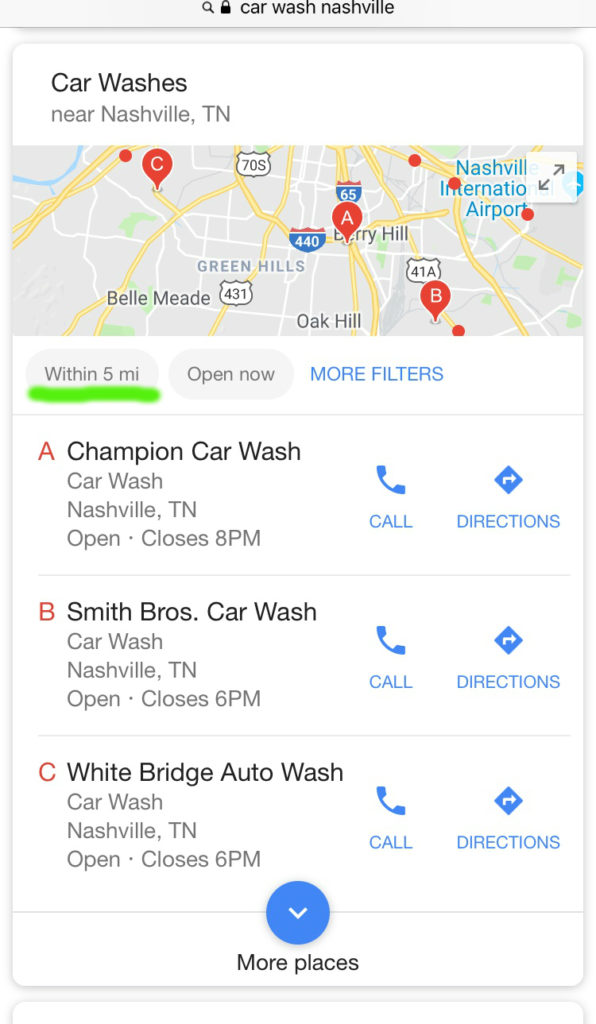 When searchers are looking for a local place to do business, Google map results are one of the most critical factors. Access data shows that most consumers want to stay within 15-20 minutes of their search location. That makes your map location extremely important.
Your business listing must feature prominently in the map results to capture this large market segment. But how?
From the outside, Google results seem fickle and arbitrary. In reality, Google is very effective in promoting the most deserving sites, and in this case listings, to the top of their results. There are a few key factors businesses must address in order to rise to the top.
1. Million Dollar Listings
Your business' listing information must be verified, first on Google, and secondly on a whole host of listing sites (Facebook, Yelp, Bing, Yahoo, Apple, & others). That means address, phone number, website, business category, hours, and photos must be up to date and consistent across the web.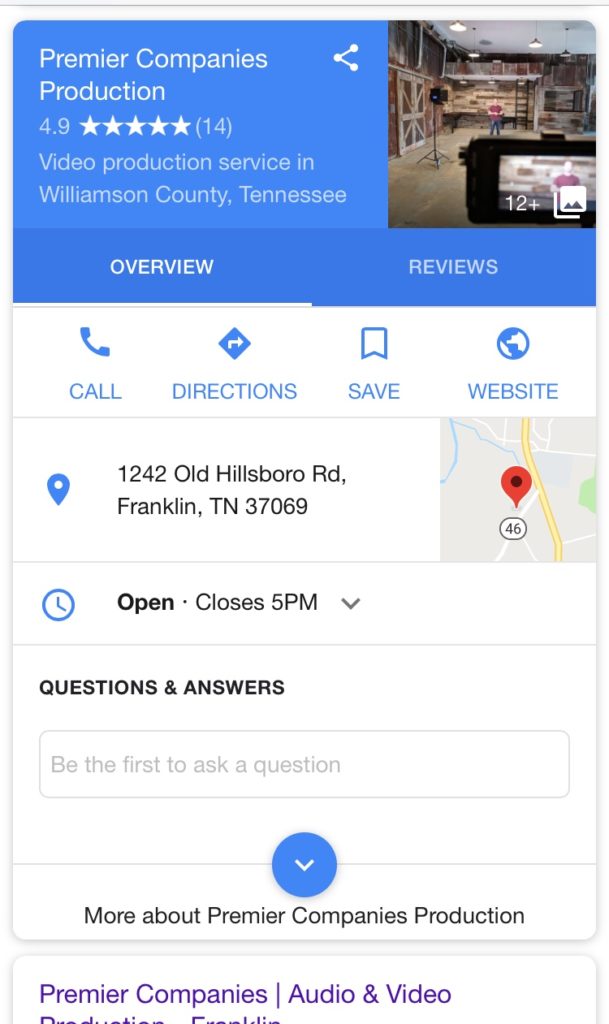 The good news is this part is relatively simple. The bad news is, if you don't take care of your listing information, you'll likely never be found where you want to.
2. Virtual Signaling
The content on your website serves to tell Google what your business is about, but it also signals to Google where to find your locations. This includes more than just your Contact Us page.
Google web crawlers are searching all the pages of your site, and they should find indicators in the text and link structure as to whether or not you've got a brick and mortar location and a general idea of your service area.
The more quality content you generate through landing pages and blogs, the better the signals will be received.
3. Gimme Five! Stars!
Google Reviews are a powerful tool for local businesses. Obviously they send a strong message to searchers who are considering doing business with you, but reviews also send a strong message to Google as to where your map listing should rank.
Google looks at both quality (5 Stars) and quantity. The more 5 Star reviews your location gets, the better. Seems simple enough.
Google also looks at review consistency. Twelve reviews in 2016, four in 2017, and zero in 2018? Maybe it's an indicator that the quality of the customer experience has trailed off in recent years. Maybe not, but it's important to encourage reviews on a consistent basis.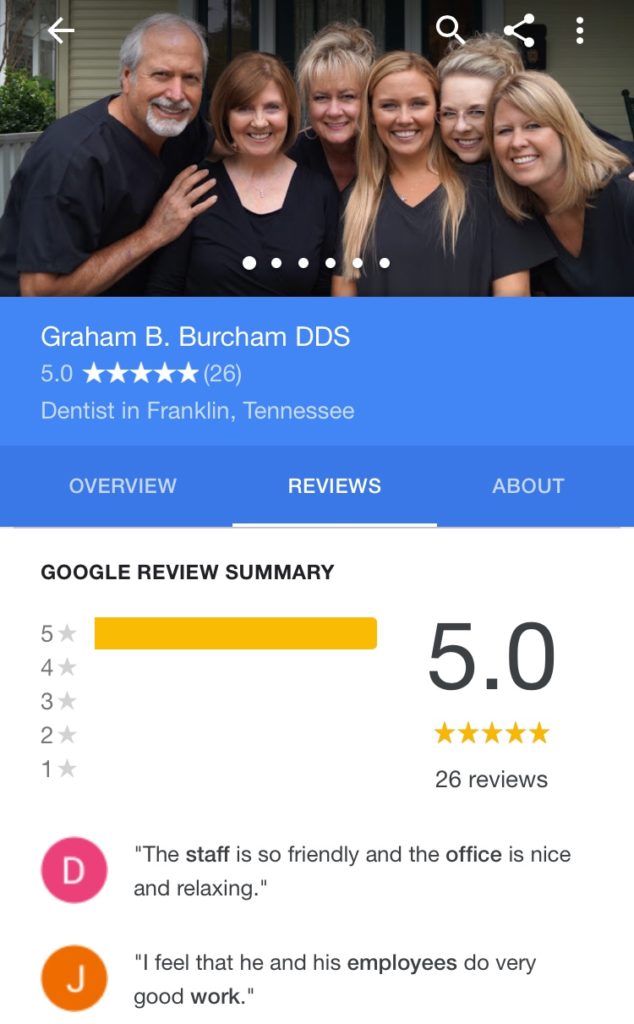 Over time, ranking factors like click-through rate, mobile clicks-to-call, and check-ins will enhance your map listings prominence. These factors can take your results from good to great, but listing information, on page content, and Google Reviews are the first priority for getting found on Google maps. After all, searchers can't click what they can't find.