DIGITAL ADS
---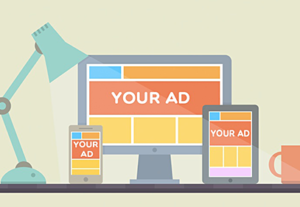 Online advertising platforms like Google and Facebook offer huge opportunities to pinpoint your target market at virtually every point in the buying process.
The over-abundance of options and the constantly changing tools present a challenge many business owners would rather not take on.
Our experienced Mayberry team can help make your digital advertising dollar go farther, saving you time, and growing your revenue.
Google Pay-Per-Click Ad Management
Google Search PPC (pay-per-click) ads are one of the most effective ways to reach prospective buyers during the buying process.
Members of your target audience are searching daily for businesses like just like yours and they're searching for information on products and services just like yours. With Google search ads your website can get found and clicked at all stages of the buying process.
The Mayberry team will perform an initial analysis, develop a keyword strategy, and create compelling ads with Google.
Then we'll monitor those ads and make any necessary adjustments along the way, always making sure to stay within your budget.
---
Facebook Ad Management
So you want to put the word out on Facebook about your latest product or service? Just make a post with a picture, right? Not anymore.
The good ole' days of posting a status on your business' Facebook page and reaching all your fans without spending a dime are long gone.
With Facebook's Newsfeed algorithm updates over the years, it has become more and more difficult for your Facebook fans to see your posts, let alone any additional Facebook users in your market.
Despite the fact that organic Facebook marketing has become increasingly difficult, using Facebook advertising has become a unique way to reach the right people at the right time.
Facebook's 1 billion daily users can be sorted by location, demographics, and personal interests, providing you the most targeted ad audience you could ask for.
You can put Mayberry's Facebook ad expertise to work for your business to help drive web traffic, foot traffic or grow your fan base.
Call us today at 615-591-3400 or fill out the Free Marketing Analysis form on this page to find out what Mayberry's Digital Ad Management can do for your business.
---