Wait, Google Has an Algorithm?
If you've ever tried to move your business' website up the Google search results page, you know there's no cheat sheet for success. Google keeps its search ranking algorithm shrouded in mystery, and for good reason. The world wide web is better off with developers trying to organize useful, valuable information on a site than trying to game the system.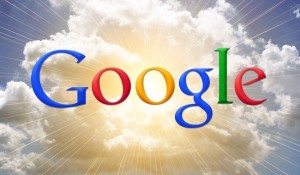 There are, however, some consensus best practices for search engine optimization. Google updates its search results' algorithm regularly. A major recent update, labeled as 'mobilegeddon', has promoted "mobile friendly" sites and dropped those that are not mobile ready.
This update has had a significant impact on a large percentage of sites worldwide. A new report from Adobe shows that while Google's algorithm change on April 17th (mobilegeddon) didn't have an immediate effect, non-mobile-friendly websites have dropped some 12% on average in organic search listings since the update.
Most of our clients see at least 50% of their site traffic come from phones or tablets. It's not surprising that Google would be making changes to favor mobile friendly sites in their rankings.
According to Local Search Association:
60% of adults now use their mobile phones or tablets, rather than desktops, to do online research before making a purchase

Mobile Internet Dominance: 52 percent of smartphone users look for local information in the car or on-the-go

Mobile Use in Stores: 90 percent of all users have used their devices while shopping; 54 percent of smartphone users look for deals and 51 percent of users compare prices
Is Your Site Mobile Friendly?
When was the last time you looked at your business' site from a mobile device? Have you walked through the entire process a customer or client would walk through? You can quickly find out how difficult it is for a user to navigate your site.
To make sure your site also meets Google's standards, take Google's Mobile Friendly Test. The test is simple – paste your website's URL into the form and Google will show you how it sees your page and why it passed or failed.
If you're ahead of the game, it will pass with flying colors. If your site fails, it's time to find a solution.
What Should You Do Now?
Don't panic. Even if your site failed the eyeball test and the Mobile Friendly Test, we can help you get back up to speed and back up to the top of the Google search page.
Websites are not permanent structures. Design and content need to be updated frequently, and it may be just the right time for you to update both. If you're a web-savvy business owner with HTML knowledge and the time and expertise to manage your own site, now is the time to make mobile design and functionality a high priority.
If this description doesn't fit you and your business, Mayberry has design/build/manage options to put your business out in front of Google's latest update and those coming down the road.
Email Info@MayberryMarketing.com or call 615-591-3400 and one of Mayberry's marketing specialists will help assess your specific web design needs.